Addison, Ill. (December 10, 2019) – Clarendale of Addison, the all-new senior living community located off Route 53 and I-355 in Addison hosted its grand opening celebration this fall with a tribute to the 1893 World's Fair.
"With our grand opening, we wanted to capture the fun and excitement of one of Chicago's many proud times in history," says Cynthia Miceli, Clarendale of Addison executive director. "Outside, we recreated a classic midway—a step back in time to the introduction of Vienna Hot Dogs and Cracker Jacks. Inside, we offered casino-style fun, including a live band, blackjack tables and a Voltar fortune telling machine."
Perhaps, more important, the Clarendale of Addison grand opening events were designed to underscore the community's commitment to educational, recreational and social opportunities.
"Chicago has a rich history, and it's important to revisit it all, because as we age, we also want the cognitive benefits of continuous learning. At Clarendale of Addison, we like to think our playful take on that centuries-old world's fair was not just educational, but delightful. It also encompasses what we have in mind for residents," Miceli says.
Although the midway and game tables went away after the grand opening event, the expectations of a senior lifestyle filled with adventure continue.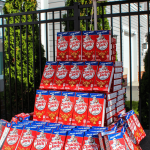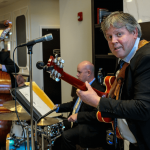 According to Miceli, "Visitors also had the chance to tour our model apartments and community and learn more about how Clarendale offers a unique combination of residential amenities, exceptional hospitality services and social opportunities seldom found in other senior living communities."
A variety of floor plan options are available at Clarendale of Addison. Residents may choose from private one- and two-bedroom apartments in both independent living and assisted living. Studio suites are available in memory care. Residents will also enjoy access to community spaces for socializing and entertaining, including Salt Creek Bar and Lounge, a restaurant-style dining room and casual bistro, club room, salon and fitness center.
At Clarendale, the emphasis is on what Miceli calls village-style retirement living. Services and programs provide the opportunity for residents to stay a part of, and involved in, mainstream living, as well as fostering relationships with family and others outside the community.
"Residents will be right in the heart of it all—near shopping, restaurants, a movie theater, parks, golf courses and area churches. And for peace of mind, three top hospitals are just a short drive away," Miceli adds.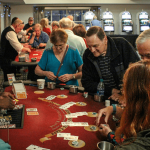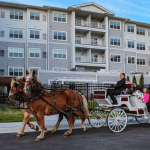 Now that Clarendale of Addison is officially open, interested seniors and families may schedule a visit to see the community. It is located 20 miles from downtown Chicago and convenient to O'Hare airport on a 4.1-acre site along Lake Street in the Village of Addison.
Before dropping by Clarendale of Addison, the community recommends calling (630) 749-5699 to schedule a visit. It is located at 1651 West Lake Street, and directions plus details are also available on the community's website at ClarendaleofAddison.com.
Clarendale of Addison is one of a series of Clarendale senior living communities from
developer-builder Ryan Companies US, Inc. Life Care Services will manage the property. For more information, visit www.ryancompanies.com and www.lifecareservices-seniorliving.com.
About Clarendale of Addison
Clarendale of Addison is a senior living community that offers extraordinary independent living, assisted living and memory care. The community is an ideal lifestyle choice for seniors seeking more convenience, camaraderie, and security combined with supportive services and care in gracious and comfortable surroundings. Clarendale of Addison is managed by Life Care Services®, An LCS® Company, the nation's second-largest operator, leading the way in senior living with more than 45 years of proven experience.
About Ryan Companies US, Inc.
Founded in 1938, Ryan Companies offers comprehensive commercial real estate services as a national developer, architect, builder, capital investment consultant, and real estate manager with a focus on bringing lasting value to its customers and the communities in which it works. Ryan's market depth includes retail, industrial, healthcare, and senior living. Ryan's development and corporate build-to-suit work spans a wide range of product types including office, mixed-use, hospitality, multifamily housing and mission critical facilities. With a focus on bringing lasting value to its customers and the communities in which it works, Ryan has over 1300 employees in 16 offices and has completed projects in 39 states. For more information, visit ryancompanies.com.
About Life Care Services
Life Care Services®, An LCS ® Company, leads the way in senior living with over 40 years of proven experience. This innovative leadership brings passion and performance through strong financial stewardship, lifestyle-centered services as well as high quality health services in communities as unique as the individuals who live in them.